Information and dates:
2020 General Election: November 3, 2020

Advanced ballots will be mailed to voters beginning October 14, 2020
In person advance voting will begin in the County Clerks Office on October 14, 2020
Hours are 8 a.m. - 5 p.m. Monday - Friday
Extended Hours:
October 20th, 22nd, and 28th 8:00 a.m. - 7 :00 p.m.
Saturday October 31, 2020 9 a.m. - 2 p.m.
Did you know you can Vote from Home?
Here's how: Simply fill out the Application for Advance Ballot by Mail and return it to the Osage County Clerk's Office.
Please return your application as soon as possible.
Applications must be received in the County Clerk's Office by October 27th
Questions? Please call the Osage County Clerk's Office at: 785-828-4812
Information and dates:
2020 General Election: November 3, 2020

Ballots will be mailed to voters beginning October 14, 2020
Kansas House of Representatives Redistrict Map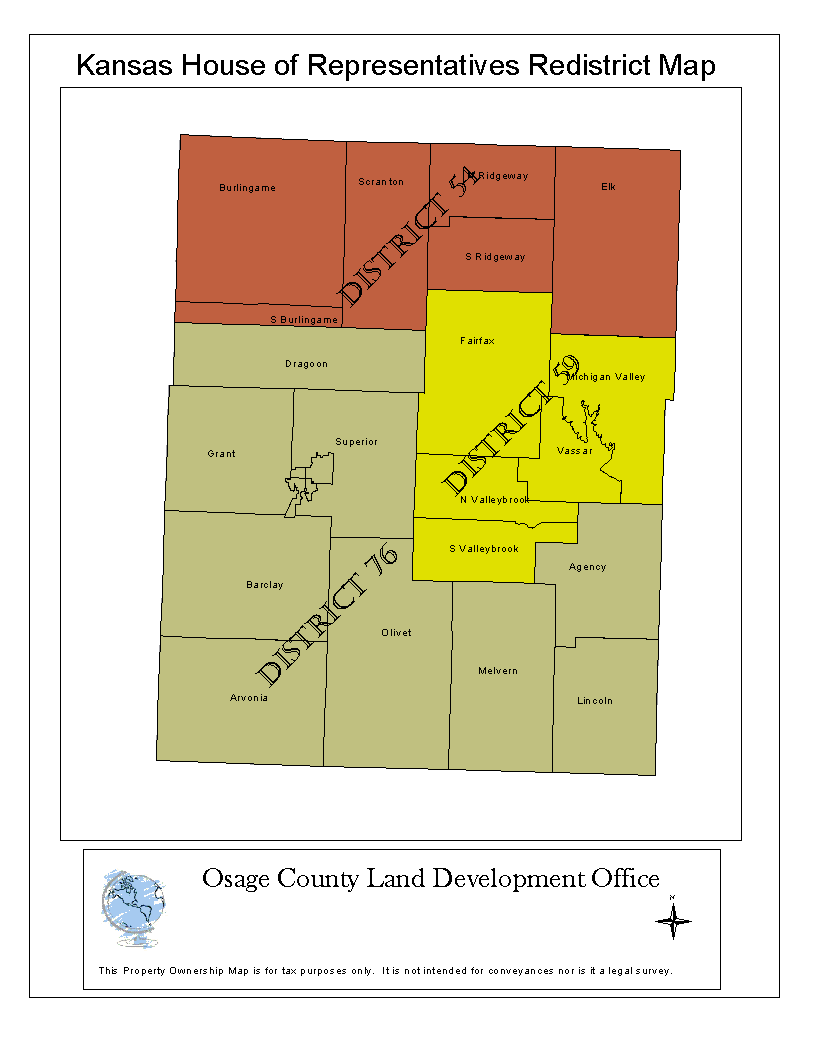 | | | |
| --- | --- | --- |
| Rhonda Beets | County Clerk | This email address is being protected from spambots. You need JavaScript enabled to view it. |
| Twila Hanna | Clerk | This email address is being protected from spambots. You need JavaScript enabled to view it. |
| Melinda Reece | 1st Deputy County Clerk / Payroll Clerk | This email address is being protected from spambots. You need JavaScript enabled to view it. |
| Lori Thompson | Bookkeeping Clerk | This email address is being protected from spambots. You need JavaScript enabled to view it. |
| Dena McMahon | 2nd Deputy County Clerk / Election Clerk | This email address is being protected from spambots. You need JavaScript enabled to view it. |